Jan. 9, 2023
VIVA Chicken Launched In Charlotte And Keeps Expanding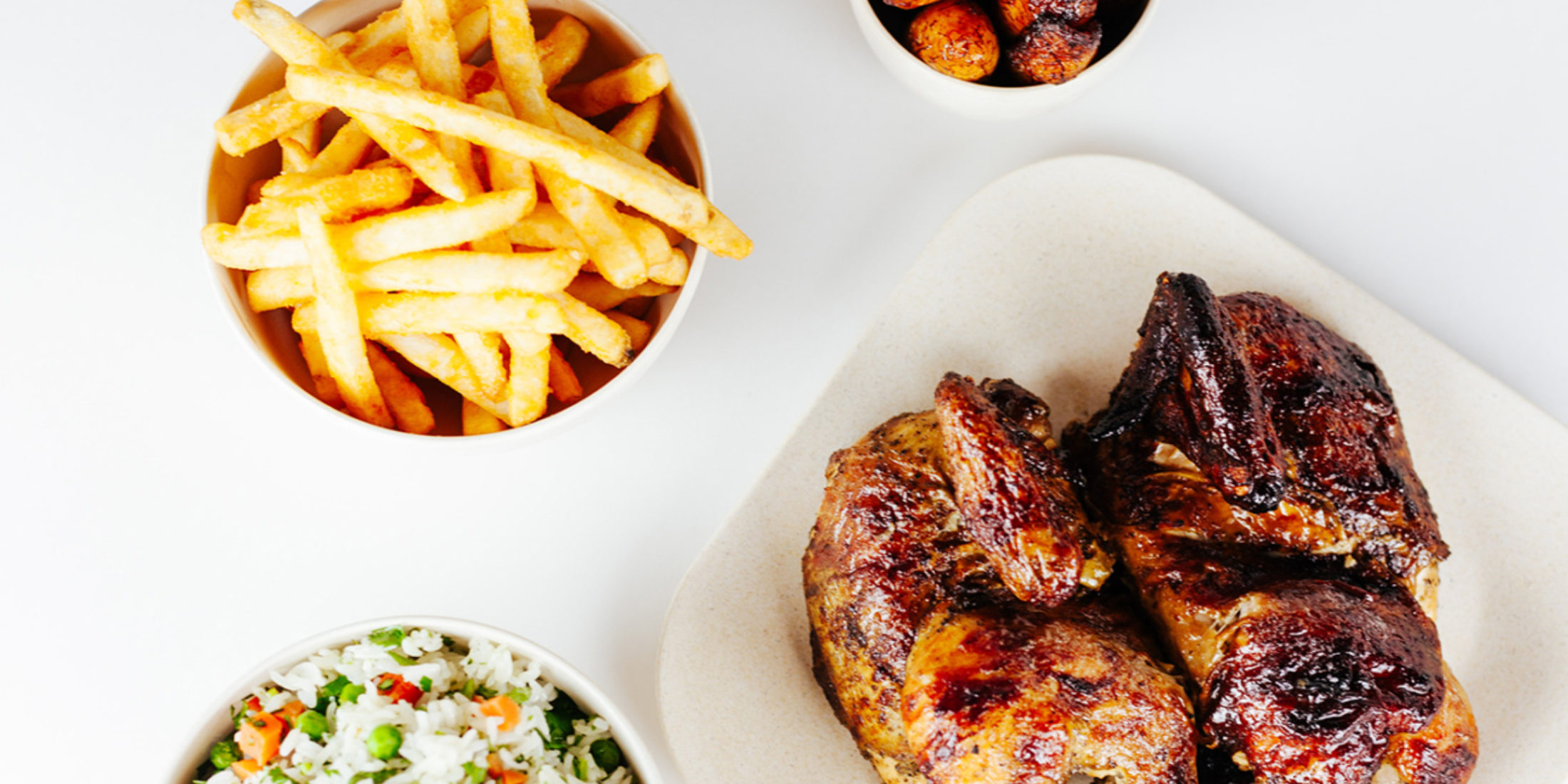 You'd expect VIVA Chicken, a fast-casual Peruvian chicken chain, to be based in an urban center with a large Latino population such as Miami, or maybe Los Angeles or New York, but not Charlotte, N.C. But you'd be mistaken since VIVA Chicken launched in Charlotte, whose Latino population is about 10%.
Co-founder Bruno Machiavello, a native of Peru, arrived in Charlotte because his brother resided there, and Machiavello got a job as a chef in 1985 at George Couchell's Showmars, a fast-causal fried chicken eatery. Couchell took Machiavello under his wing, showed him how to lead a restaurant team and prepare outstanding food.
Machiavello and partner Randy Garcia launched VIVA Chicken in Charlotte in 2013, taking out a $150,000 loan from Garcia's father to capitalize it. It did so well that they repaid it in six months. Both are still involved in running the restaurants.
Since then, it has expanded to 16 restaurants in North Carolina, South Carolina, Georgia and Utah. All are company-owned; none is franchised.
A Peruvian fast-casual chicken chain, VIVA Chicken, has found a private equity partner that prefers slow-growth and has expanded into four states, with more to come.
Asked what the secret is to the success of the growth of VIVA Chicken, Machiavello replied, "It's the passion we have for the food and service and our amazing team of great people. Everyone helps each other, from the office, to the kitchen, to the dining room."
And they named it VIVA Chicken, Machiavello said, because VIVA in Spanish means "feeling happy and celebrating." And they capitalized the letters for emphasis.
Machiavello obtained initial funding to open his second VIVA Chicken from Charlotte restaurateur Dennis Thompson. Then he formed a small investment group to open up a few more locations. In 2017 Main Post Partners, a private equity firm, entered and helped subsidize future outposts.
Savannah Davis, VIVA Chicken's marketing and innovation director, said it chose to align with Main Post Partners because, unlike most private equity firms, "they don't see quick return as their main priority. They understand VIVA Chicken's concept, and they see the long game."
Moreover, she added their role is to "help us understand the best business practices to make us successful."
Machiavello describes his signature dish as Polla a la Brasa, which is based on his special spice mixture and preparation. It's unique because of the "way it's cooked in a rotisserie oven and the marination process," he noted.
But it offers more than Peruvian chicken. It also sells wraps, salads, soups, gluten-free and vegetarian options and is known for its Peruvian street food, Peruvian fried rice and tacu bowls.
One of his main missions when opening VIVA Chicken, he said, was "educating consumers on Peruvian cuisine. It still, to this day, is not as common as other international options so finding that line between authentic yet approachable is where we try to position VIVA."
To reach out to its audience, it offers free samples to new customers. "After they taste it, they fall in love with it," exuded Machiavello.
Pre-covid, its business was about 49% dine-in and 51% to go, but currently it's 29% dine-in and 71% to go, so it's become mostly a take-out spot.
To adjust to increased off-premises business, Savannah Davis said it had to "pivot and put more resources and labor into take-out orders." About 17% of its business derives from a variety of third-party deliverers.
Expansion is on the horizon. It intends to open a second Georgia eatery in Alpharetta in 2023, and plans on expanding by three to five new locations per year.
Asked whether franchising, often the fastest way to capitalize and expand a restaurant chain, was on the horizon, Davis replied that it wants to firmly establish all of its processes and protocols, before it considers franchising. "It's not something we discuss, but for any restaurant that has multiple locations, franchising is an opportunity," she said.
Asked what the keys are to the future success of VIVA Chicken, Machiavello replied, "Keep doing what we're doing: serving the freshest food we have. And keep doing it with passion."