Jan. 9, 2017
Main Post Partners Invests in Milk Makeup, Plans Expansion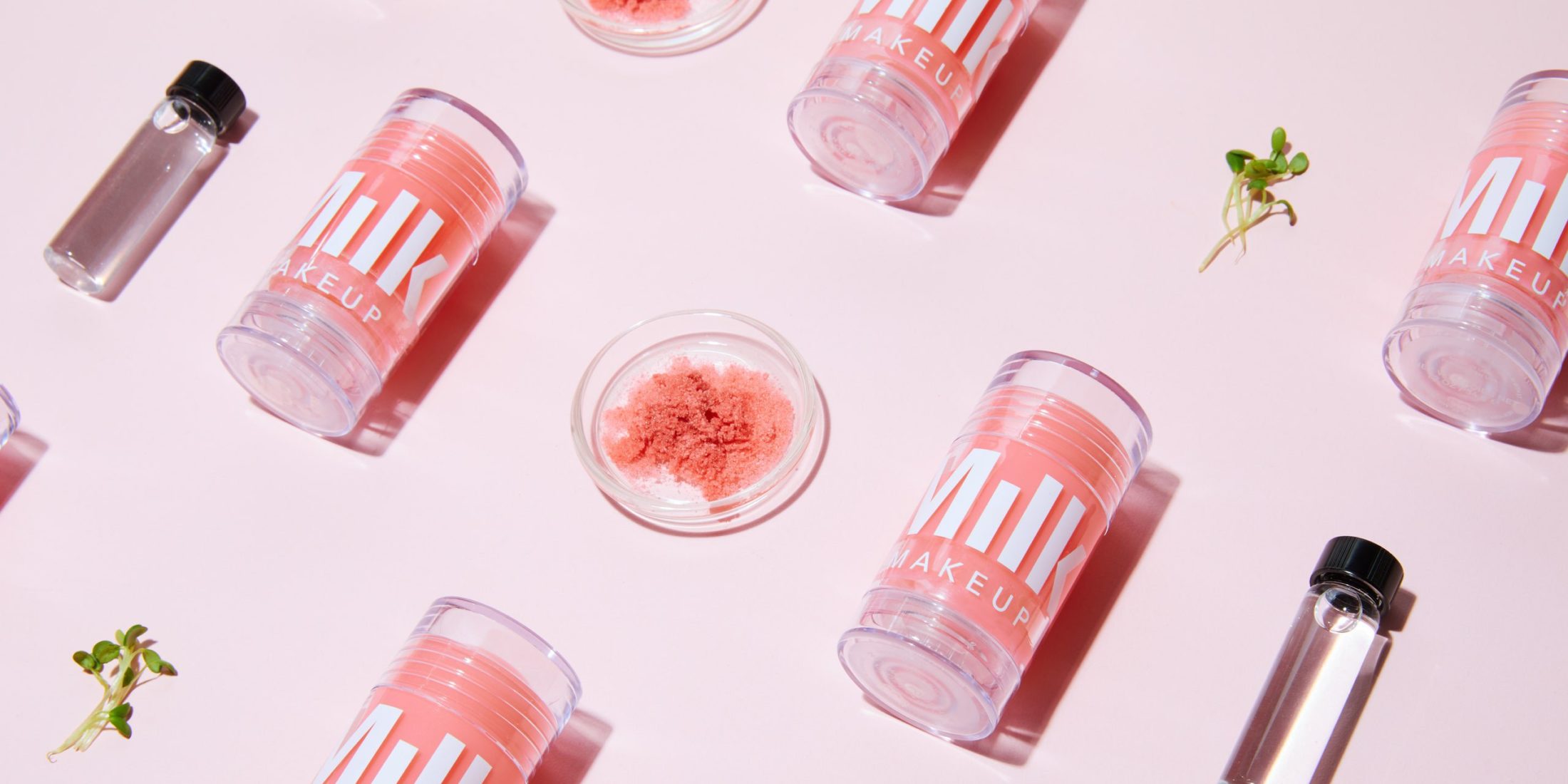 January 9, 2027 /WWD/ — It's year two, phase two for Milk Makeup.
Well, almost year two. As the makeup business of creative house Milk Studios approaches its first birthday, the company has taken on a new investor — Main Post Partners — the firm started by the partners that backed Too Faced when it was a roughly $40 million brand. Main Post sold Too Faced, now doing about $270 million in sales, to General Atlantic in 2015, which just sold it to Estée Lauder for $1.45 billion.
Main Post's undisclosed minority investment should help Milk expand geographically, starting with Sephora Canada in spring 2017. Right now, the brand is sold in about 200 doors total, including Sephora and Urban Outfitters doors and through Birchbox. By the end of the 2017, Milk is projected to be in 200 Sephora doors. The company's hero products include Cooling Water Stick, a $24 caffeinated hydration stick; Lip Color, $22; Highlighter, $24; Ubame Mascara, $24, and Matte Bronzer, $24. Industry sources estimated the brand is approaching $10 million in net sales, doubled in size for 2016, and will double again for 2017.
"We originally were going to have about 50 to 100 doors within our first year [and] we ended up with 200," said Mazdack Rassi, a cofounder. "Everything doubled very quickly in a short period of time, which meant all the sudden we had to create a lot more products." Other cofounders include Dianna Ruth, Georgie Greville and Zanna Roberts Rassi.
It also meant out-of-stock products — a problem the new investment should help rectify. "We have to scale and we have to market, that's part of the scaling so we stop selling out," Rassi said.
Milk officially launched the line for Sephora's VIB Rouge loyalty members on Feb. 2, 2016, and broadly on the following on Feb. 8, moving into Sephora brick-and-mortar locations in mid-March.
"As soon as this brand emerged within Sephora, Jeff [Mills, Main Post managing partner] and I thought this was the most exciting thing we'd seen in a long time," said Josh McDowell, Main Post partner. "They had this white, totally lit gondola, the imagery, the branding, the heritage with Milk Studios, is just incredibly compelling."
"One thing that we really look for and that's very hard to find is a brand…whether it's packaging, whether it's the target consumers — finding something that's not blurring into its neighbors is difficult," Mills said. "[Milk has] already set itself apart."
Part of that differentiation comes because Milk Studios' creative history and community culture are fused into the line. "We really started to think about if Milk was a brand, what it would be," Rassi said — and given the studio's proximity to the cosmetics involved in photo shoots, makeup presented itself as an option.
"I personally didn't like the word cosmetics, it was very sort of lab-oriented and it didn't play with us," Rassi said. "It only clicked when one day we started instead of using the word 'cosmetics,' using the word 'makeup.'"
The concept of the Milk Girl and Milk Guy were born, and they were not about a life that included makeup brushes. "We started to formulate an idea of how we can help them with their beauty — it shouldn't cover you up, it should help you have your personality shine through, it should be an accessory…there's no right or wrong to it, and there are not professionals involved," Rassi said.
Milk then focused on launching products in easy-to-transport tubes and stick form. "Our girl and guy changes their look from day to night in the back of a taxicab in five minutes," Rassi said.
That whole concept of "living the look" is one that resonated with Main Post, Mills said. "It's more about what you're doing than what you look like and taking a selfie and broadcasting yourself," he said. "It's more about the life that you're living and what you're able to do when you feel great and when you put yourself in a position where you're highlighting your own individuality."
The idea is a shift away from the heavily contoured, highlighted, virtually perfected looks popular with the vlogging community. "It's definitely zagging when other people are zigging," Mills said. And while the Main Post team doesn't fancy itself "trend pickers," the deviation in Milk's mission was one they found attractive.
"We see this Milk Girl as this creative, entrepreneurial, tech-savvy individual and many of them don't want that look that's out there on YouTube, they want a more minimalistic look," McDowell said.
That look will soon be available in more doors as Milk works to expand its points of distribution by 50 to 100 doors per year with existing retail partners, according to Rassi. More international growth is also in the cards. "Our goal is to go global…international growth is going to be a big part of 2017 and 2018 for us," Rassi said.
"It's too early in the company's life cycle to jump to Europe, or Asia or South America right now, it's just a matter of when," McDowell said. Michael McNamara, the former chairman of Too Faced, will also begin working with Milk on product strategy and planning, Mills noted.
"As far as the product line goes, what you will see is we will build on shade extensions and we will build on franchises," Rassi said. "There are certain things like the sunshine oil, which expanded into sunshine skin tint….The cooling water family, which was a big seller for us, will expand."