May. 1, 2023
Krispy Krunchy Chicken: Face of Fried Chicken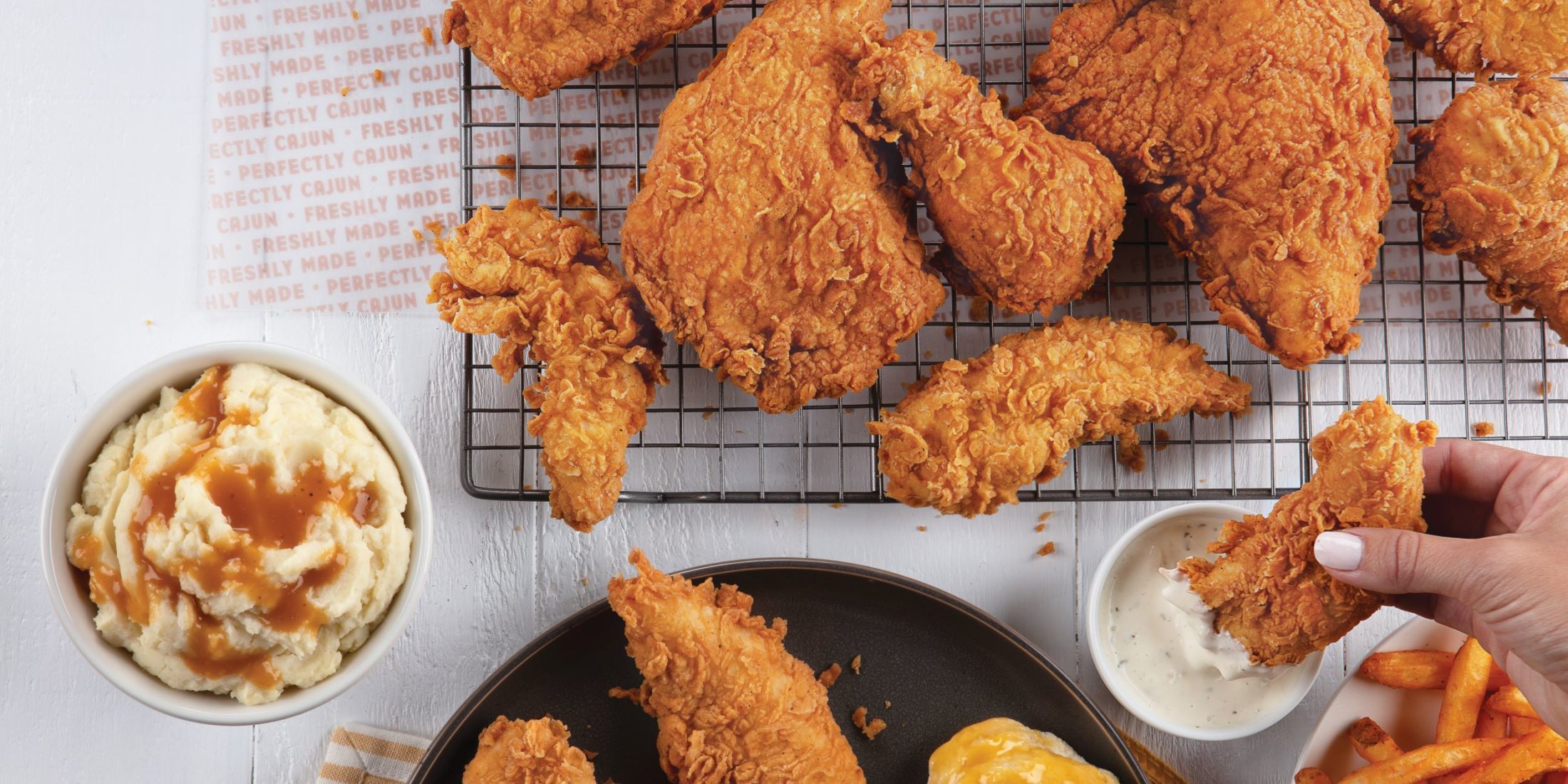 Whether grabbing a quick bite while refueling the car or ordering Cajun Tenders and fries at a Pelicans game, New Orleanians know that any time is a good time for fresh, hot fried chicken. One of the fastest-growing hot food concepts in the country, Krispy Krunchy Chicken is a local favorite and a much bigger company than many people think. Under the leadership of CEO Dan Shapiro, Krispy Krunchy Chicken has grown nationally from less than 100 Louisiana stores to approximately 2,700 stores nationwide.
"We sell over a million pounds of chicken per week," says Dan. The company just opened its fourth Walmart location and continues to expand its footprint. In 2021, Krispy Krunchy Chicken partnered with private equity investment firm Main Post Partners with the goal of becoming a billion-dollar company. Shapiro was named CEO during the transition, and Krispy Krunchy Chicken now enjoys double-digit growth.
Shapiro's journey to CEO began first with a part-time job as a third-shift cashier in a convenience store. He quickly moved up the chain and today remains deeply committed to his community. Krispy Krunchy Chicken raises funds for various charities by cooking for events, including the recent Special Olympics State Basketball Tournament hosted by the Pelicans and the NOPD Youth Empowerment Program basketball clinic. In 2017, Dan was named to Louisiana Life's Louisianians of the Year. In May, he will be inducted into the Junior Achievement Hall of Fame as an outstanding community leader who demonstrates integrity, generosity, and excellence.
krispykrunchy.com // 1-800-290-6097 // 2600 stores nationwide