Dec. 18, 2016
How I Made It: EagleRider co-founder Chris McIntyre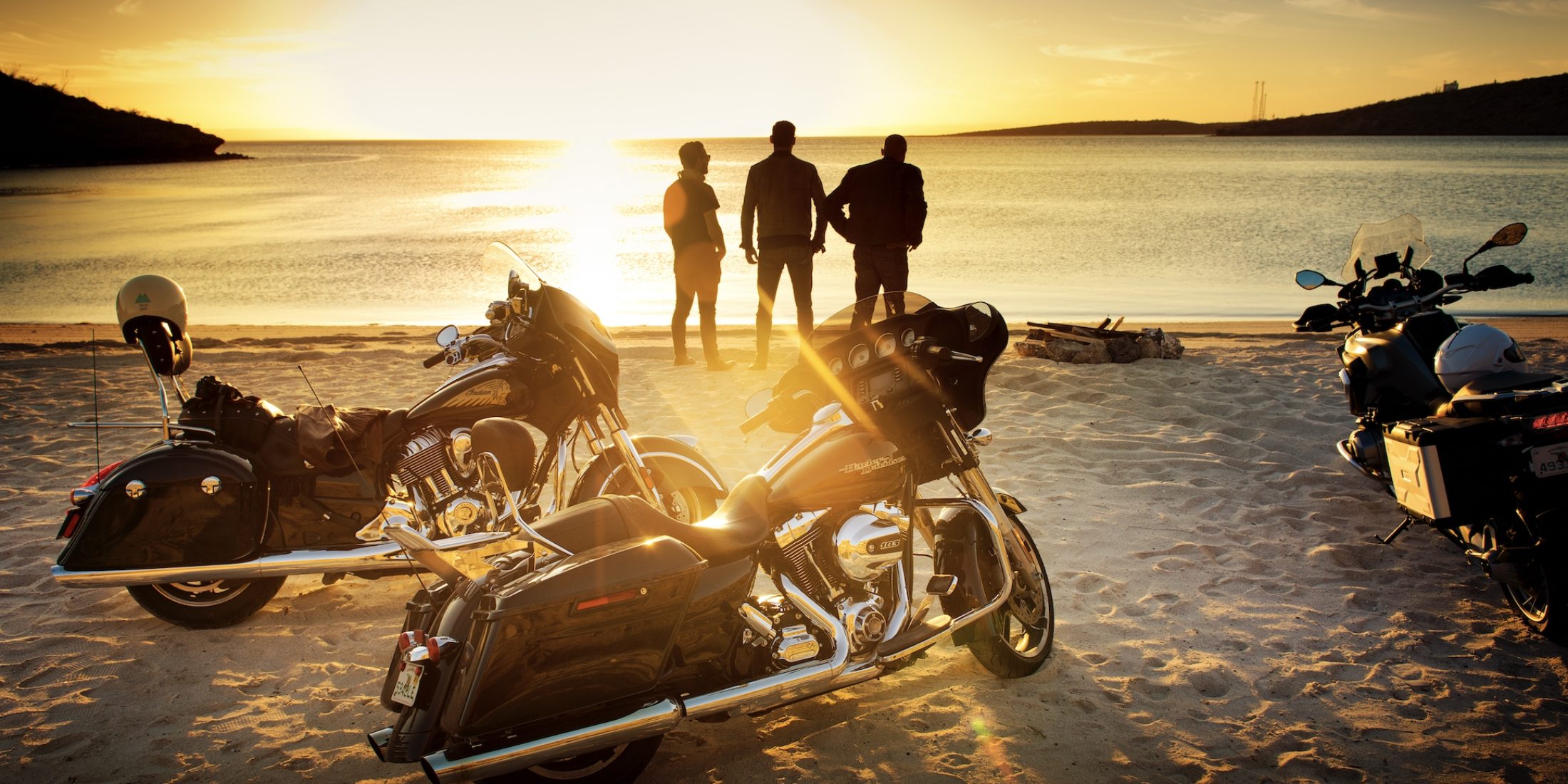 Los Angeles, Dec. 18, 2016 /LATIMES/ -- The gig: Chris McIntyre is co-founder of EagleRider, the world's biggest motorcycle tourism company. EagleRider, based in Hawthorne, offers bike rentals and sales, guided tours, branded apparel and related merchandise. Operating in 27 U.S. states and offering tours from 30 global locations, the company serves more than 100,000 customers annually.
Origin story: In 1992, McIntyre and his friend Jeff Brown were working white-collar jobs and riding motorcycles on the weekends when they met a bunch of European tourists near Big Sur. The tourists said they wanted to rent bikes and tour the California coast. McIntyre and Brown told them there was no way to do that — and then realized that there should be. Two years later, after adding a third partner in Peter Wurmer, they opened a San Pedro shop stocked with four Harley-Davidsons, one of them the bike that McIntyre had been riding that day in Big Sur, available for rent.
Slow start: It was a solid plan — Brown had written his Pepperdine MBA thesis on the motorcycle rental business — but the partners had trouble getting financial assistance. "All the things that exist in the automobile business — financing, insurance — the answer was 'no,'" McIntyre said from the company's enormous headquarters. "The biggest hurdle in our growth was convincing banks and insurance companies to support us."
How it works: Renters can choose from more than 20 motorcycle models, from small scooters to massive cruisers, including bikes made by Harley-Davidson, Indian, Triumph, BMW and Honda. Guided tours include riding Harley-Davidsons the length of Route 66 and piloting snowmobiles around Jackson Hole, Wyo., at rates between $99 a day for a self-guided ride to $355 a day for a fully-curated event.
Plug and play: The EagleRider model is full service. Show up with a valid motorcycle license and the company does the rest, supplying the rider's chosen bike, renting helmets, jackets and gloves, and offering guided or self-guided tours of any duration. The company will also rent customers a trailer to haul the bike and a support vehicle to follow the ride, and will sell riders extra clothes to wear in cold weather, a GoPro to record their adventures and branded merchandise to help them remember the ride. "We aren't really in the motorcycle business," McIntyre said. "We are in the experience business. We rent dreams. That's our trademark. It's copyrighted."
Two-wheel challenges: EagleRider's target customer can be a stickler. Prospective renters may have traveled thousands of miles, chasing a years-old dream, planning to spend many thousands of dollars to fulfill it. They want what they want. "Motorcyclists are very particular," McIntyre said. "They want a certain manufacturer. They want a certain model. A guy who wants a Honda Gold Wing really wants a Honda Gold Wing."
McIntyre admitted there have been unhappy customers who reserved a certain machine, then showed up to find it wasn't available. "Sometimes a bike is in an accident or needs maintenance or isn't safe to ride, or a shipment we were expecting from the dealer didn't arrive on time," he said. "We've had people who got really upset." The solution? EagleRider now offers a "motorcycle model guarantee" policy. For an extra $18, above the $99 to $249 a day rental rate, the customer is guaranteed that a specific make and model will be waiting.
Side business: EagleRider has ruffled some feathers. Local motorcycle dealers don't like the fact that the rental company also sells used bikes, cutting into their sales. McIntyre calls it "de-fleeting" and defends the practice. "We don't want to be in the bike sales business, and we don't want to impact dealers in our backyard," he said. But the more popular motorcycles often have to be sold after they've been in the field eight months or less. "If you're talking about 200 bikes in four locations, you can just sell them when you need to," McIntyre said. "But if you've got 800 bikes in your Las Vegas location alone, and you have 60 locations, you need a sales strategy."
Personal: McIntyre, 50, has been married for 18 years and is the father of three kids. He still rides. Eagle 1, the Harley-Davidson Heritage Softail he was riding that day in Big Sur, is in his Costa Mesa home garage. But when he and his wife, June McIntyre, take a spin, it's more likely to be on a new Harley-Davidson Street Glide or an Indian Roadmaster.
Getting bigger: In February EagleRider announced a partnership with Main Post Partners, a deep-pocketed San Francisco private equity firm. With Main Post funding, McIntyre and Brown bought out many of their original partners and became poised for new growth. This fall the company inaugurated Club EagleRider, a subscription-based motorcycle membership scheme. Customers who pony up $29 a month, and a one-time $39 initiation fee, get one free bike rental day a month, plus deep discounts on motorcycle rentals and tours and a variety of perks. McIntyre said Club EagleRider has signed up more than 5,000 members since its November launch.
"It's like a health club," he said. "You don't have to have a basement full of weights and machines to get in shape if you belong to a club. Same with Club EagleRider. Bikes are expensive. They take up a lot of space. This is a great price point into the world of two wheels."
Wisdom: McIntyre credits timing, hard work and luck in hiring for his good fortune. "It's not that we're that good or we're that smart," he said. "It's just that we're passionate and have the best people."