Jan. 4, 2017
How EagleRider Became The 'Disney' Of The Motorcycle Travel Adventure Market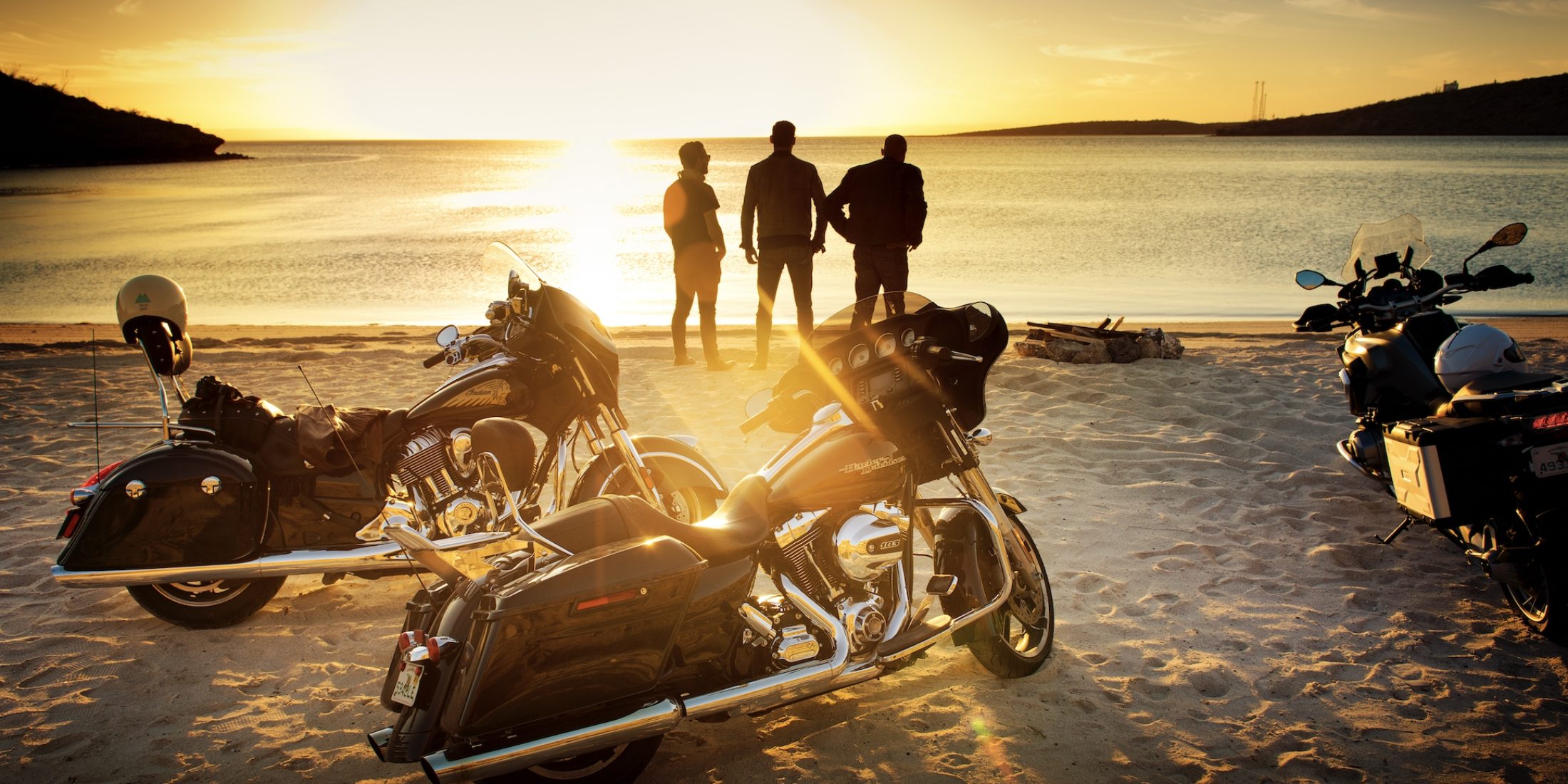 Jan 3, 2017 /FORBES/ – Twenty-five years ago Chris McIntyre walked away from his corporate career, and with just four motorcycles and a Los Angeles garage, set out to create a business that would give people all over the world a chance to experience the freedom of travelling to iconic destinations across the United States.
Against the backdrop of a fiercely competitive tourism market, he and a friend, fellow motorcycle enthusiast Jeff Brown, came up with a unique business model that would appeal to motorcycle enthusiasts and adventure travellers; motorcycle rentals accompanied by guided tours. Today EagleRider is an international business that allows more than 100,000 people every year to satisfy their taste for exploration and adventure from the saddle of an EagleRider bike.
Born and raised in Madison, Wisconsin, McIntyre's passion for motorcycles began when he was a student at the University of Wisconsin. He says: "Not only was a motorcycle economical and easy to park on campus, it was an exhilarating way for me to clear my mind and organise weekend escapes with my friends or girlfriend. I've always believed that touring on a motorcycle is a rite of passage and as pure to the symbolism of the 'American Dream' as a cowboy's journey across the American frontier of years gone by."
EagleRider was conceived when McIntyre and Brown, having both grown tired of their well-paid but unfulfilling white-collar jobs, decided to join forces and create a business out of their combined passion for two-wheel travel experiences.
"We literally started EagleRider by creating a business plan with financial pro-formas and presenting to endless banks and insurance companies to back our business," says McIntyre. "After about a hundred rejections we decided to take our passion, and nearly every dollar we had, to pioneer and prove our business model by buying our first rental fleet of four Harley-Davidson motorcycles."
Like many a risk-taking American entrepreneur, they launched their startup in a small garage in Los Angeles with plenty of passion and purpose. Those four original bikes eventually became 4,000 touring, classic, sport touring and street class bikes, part of a vast network of tours and rental locations nationwide and abroad.
One of the lessons they learned early on was that the motorcycles they bought were expensive, and that prices continued to escalate annually, which should have put the brakes on their ambitious plans to scale the business. Instead, however, the pair discovered that there was a huge audience, especially among the millennial generation, willing to pay for the convenience of the EagleRider experience and who didn't want the hassles of ownership or motorcycle upkeep.
McIntyre said: "Memories and authentic travel experiences are much more important than money and ownership. Our tipping point happened quickly because we were in the business of providing dreams, seeing fellow adventure travellers and motorcyclists from around the world search us out so they could experience and find their own personal American Dream."
They soon found themselves inundated with people coming to ask for jobs, purely to be a part of something experiential and associated with motorcycle tourism. "We didn't know it at the time but EagleRider was quickly becoming the 'Disney' of the motorcycle and travel industry," he says.
Today the business turns over more than $100 million annually, employs around 300 people, and has experienced a double-digit growth rate. EagleRider is also launching Club EagleRider, a membership programme that for a monthly subscription fee of $29 provides members with access to thousands of motorcycles for rent every month across multiple locations in North America.
"Club EagleRider was a way for us to add another level of elevated offerings to our customers," says McIntyre. "From the beginning, we have kept it our top priority to make motorcycle adventure more accessible and affordable to our customers." Meanwhile, the adventure tourism sector is booming, with a fledgling motorcycle and power sport travel and tourism gathering momentum and market share. There is competition, but mostly it is within a fragmented cottage industry, and McIntyre remains unfazed.
He says: "There have been many car rental companies trying to rent motorcycles, but they don't hire motorcyclists that talk the talk, walk the walk, and ride the ride. We were the first to enter the space of motorcycle tourism and adventure travel, and have carved a niche in a new space all of our own.
"The guided experience that we offer goes far beyond a mapped route, and we work to create tours that engage with area businesses and locals, while also enabling riders to experience the iconic region they visit with a group of like-minded adventure seekers. We produce memorable experiences of freedom; our products and services are simply a means to get to that experience."