Dec. 14, 2022
Duke Cannon Is Reshaping Marketing Messaging In The Men's Grooming Category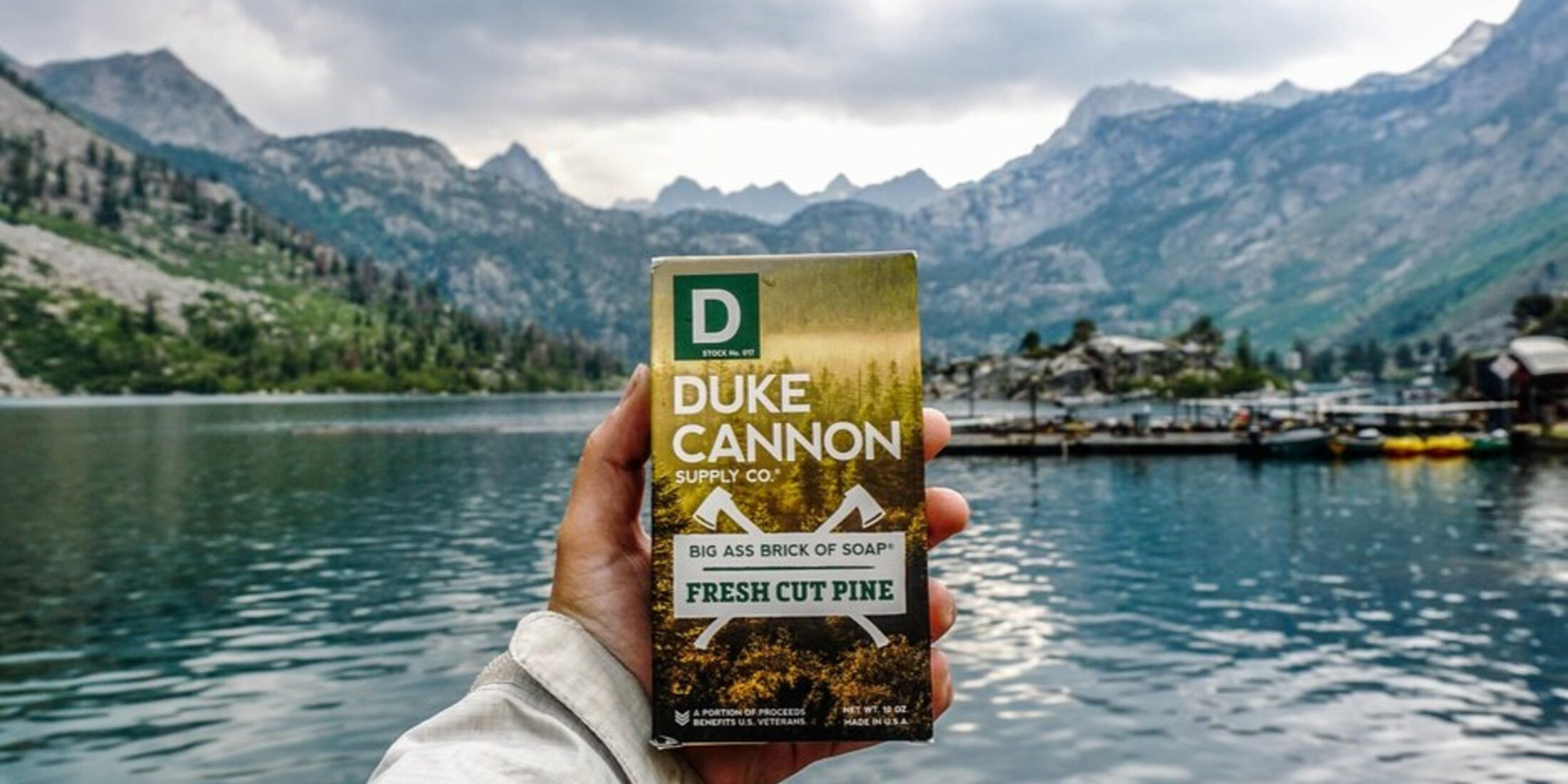 Statista reports the male grooming market is geared to reach over $80 billion worldwide by 2024, and as a result, this growing vertical is getting more competitive.
Companies like UnileverUL +0.2% and Procter & GamblePG 0.0% currently lead the market: In 2021, Unilever had $503.6 billion in revenue in the beauty and personal care market.
But now, there are non-legacy brands, like Duke Cannon, for example, looking to reshape the image of male grooming and how those products are positioned. With this approach, they're increasingly gaining market share.
The ethos behind their approach is simple: Take a radically different approach to the marketing messaging around male grooming products.
Rather than selling sex and female desire, which has been a default in recent years, Duke Cannon markets its products with humor, a Midwestern work ethic, and messaging that addresses key pain points for the target audience.
"Duke Cannon versus Axe is a David and Goliath story. They have been our foil since day one, and it's perfect. Axe has done a disservice to men for decades. Their portrayal of men's vision of masculinity is simply unacceptable. We're going after them," said Devin O'Brien, Duke Cannon's VP of Marketing.
This claim isn't made lightly. While AXE's brand recognition sits at 85% in the US, data shows only about 21% of deodorant buyers use AXE—and only 17% state they're likely to use AXE again post-purchase.
Comparably, Duke Cannon's brand has grown quickly since its launch in 2011 thanks to partnerships with major retailers. Today, the brand's products are sold through the Duke Cannon website and at major retailers like Publix and Target.
In Target stores, Duke Cannon's facial skincare sales are up 70% year-over-year, while its soap pouch is one of Target's top-selling men's grooming products.
What's more: The brand's sales of their top hair pomade, Hurricane Hold, grew an incredible 200% this year and is now one of the top products in men's hair styling in Target stores.
O'Brien believes the brand's rapid growth is due in part to its focus on customer-centricity.
Duke Cannon uses social media to not only deepen relationships, but also has a highly active Facebook Group with more than 26,000 members where membership is up 30% since 2021.
This forum is used as a focus group for new products and customer suggestions, and in 2022, there have been more than 2,000 posts from active members.
"We keep it simple: Talk to men how they talk to each other, about the things they care about," said O'Brien. "Reflect the virtues of our customers back to them."
Through grassroots relationships (one retailer at a time), its respect for its customers, and a firm grasp on its target market, Duke Cannon continues to grow its mission of bring a fresh voice and new perspective to how men's grooming products can be marketed to its target demographic.