Feb. 10, 2014
Choosing Chuze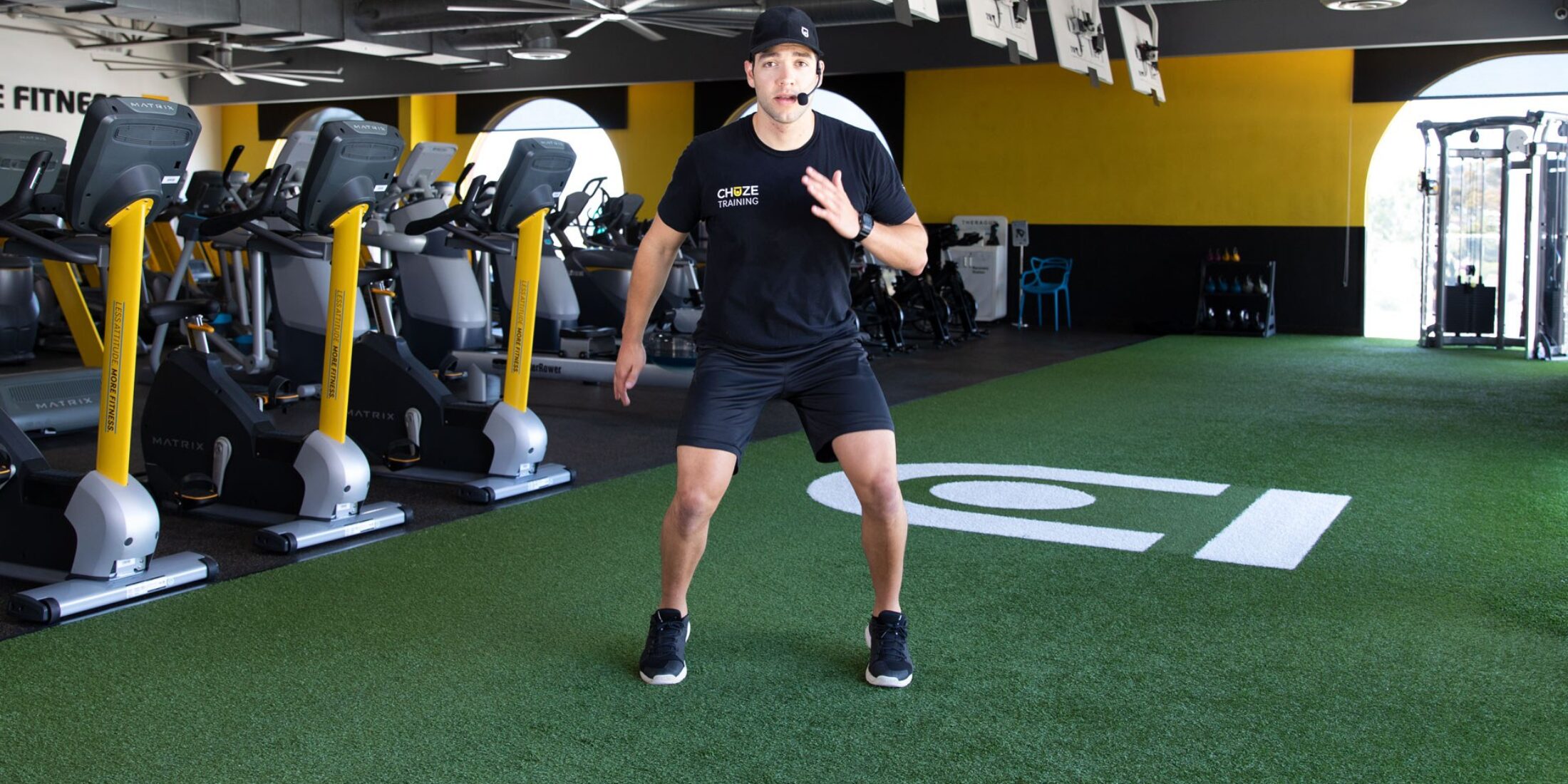 Feb, 10, 2014 /Club Solutions/ — Kris Peterson and his partners could have launched a business in any industry, but their entrepreneurial spirit lead them to fitness.
Not all fitness industry success stories begin with years of experience working out in fitness facilities and coming up through the ranks. Sometimes, the fitness industry simply draws in entrepreneurs that want to own businesses that are exciting and fun to operate.
Such was the case with Chuze Fitness, a chain of low-priced fitness clubs in Southern California and Arizona. Originally, co-founder Kris Peterson and his partners, Nick Barshick and Cory Brightwell, were simply looking for opportunities to own their own business.
Peterson's father-in-law, Ray Barshick, had a prior business partner, Charles Brightwell, with whom he had opened several Souper Salad restaurants. Peterson's desire to follow the entrepreneurial spirit was something that his father-in-law, who had sold his restaurant business in 1995, was willing to invest in.
They first looked into restaurants as a business option, but they could never find a direction that matched their passions. As a partnership with family and friends, Peterson and his associates took to the fitness industry to follow the trend of low-cost fitness facilities.
"We ended up coming across this low-cost gym model and knew that it had not been present on the West Coast. It wasn't in San Diego — that's where we were, and where we wanted to stay if we could — and so we started to take a look at it," explained Peterson. "We liked it a lot. As a business model, it worked well. Again, we felt there was a need here in San Diego."
In 2006 and 2007, Peterson and his team were working on tweaking ideas of this new fitness model to begin launching their business. However, like all business designs, nothing works perfectly the first time. In fact, Chuze ran into issues when it was attempting to lock in on a brand name.
"In October of 2008 is when we opened the first one in Carlsbad, [Calif.]," said Peterson. "We were actually opened under the name of 'Fuse Fitness,' and later on had a little trademark issue. We missed the boat by a couple of weeks, which was a little frustrating. So we had to go back to the drawing board and ended up, before we opened anymore locations, changing the name to Chuze."
Neither Peterson, nor the rest of his partners, had any background in the fitness industry. They saw that as a positive. They were attempting to create a product in 2008 that hadn't been developed in the San Diego area, but they felt that clubs that had already been established in the area had garnished a bad reputation. They believed that their lack of prior knowledge in the industry would help them be different.
"Not being from the industry, we felt like that was a positive for us, because we can come in with a fresh look," said Peterson. "We tried to take a lot of those negatives, and things people had thought negatively about a gym, and just do them very well. That's where we felt we stood apart was our operations, and an ethic to be able to work hard and provide something that is simple, yet hard to be consistent on."
Although they had good ideas not being from the industry, it was an eye-opener not having previous experience. "We were committed to the model, committed to the concept, but obviously we just didn't know if it was going to work with this model," said Peterson. "You need X-thousand number of members to make it work and so, it was just the hopes and the beliefs that it was going to work and that would just take some time.
"We had heard that usually the clubs take two to three years to mature, so we were trying to give it some time to let it mature and go from there. That first year we were continuing to start looking for locations in the hope that it continued to go the way we wanted it to."
Things did go well for Chuze Fitness. Within six months the team had found two additional locations in Escondido and Santee, Calif., and in December 2009, clubs opened in both locations. "We made that call because we felt that our location in Carlsbad was trending in the right direction," said Peterson. "We began when the feedback was positive and we were at that point too when we were looking down the road and we knew that this niche was becoming popular, and it wouldn't be too long before more competition came to town."
Peterson and his team wanted to put the foot on the accelerator as much as possible while they had the market to themselves. "Going through that first year it was a lot of long days, long meetings, a lot of talking, trying to figure out the best way to operate the club, and to keep them to our standards," said Peterson.
Chuze Fitness strives to lock down three things that it wants to convey to both current members and potential members. First was the price — a $9.99 to $19.99 model, one that wasn't prevalent in the market prior to Chuze's opening.
The second was cleanliness. "We don't take that as a joke," explained Peterson. "We're basically militant in our cleaning — that goes from the top down. Our managers are expected to get in there and show an example and lead by example, and keep those clubs clean. We know that's what's important and people notice it."
The third aspect that Chuze prides itself on is the atmosphere. "Our tagline is 'Less Attitude, More Fitness,' [which] kind of plays into the whole non-intimidating approach," explained Peterson. "We've got the same rules as some of our bigger competitors in terms of slamming weights, no loud grunting, we don't allow talking on cell phones — so we do that whole atmosphere too. Again, we don't put lip service behind it. It's the real deal. We are enforcing those rules and we are making sure the place is an attractive environment."
Part of the decisions to Chuze's focus has been through a keen understanding of its demographic. "The majority of our members are women, so we want to make sure it's a comfortable place for them to work out, and we've even tailored some of the equipment we've purchased as well, whether it's our dumbbells going up to 75 pounds or no squat racks, things like that," explained Peterson. "As we were going through that first year we tried to figure out the operations of how to execute that. Whether it's the cleaning list and coming up with a cleaning routine from morning to night, or how that's going to play out while managing the employees, and our standards behind the front desk. There are a lot of procedure talks and working through it.
"Dealing with thousands of people and the public was an eye opener, having not come from a retail background before. There can be some unique experiences and challenges when you deal with so many people on a daily basis. Ray and Charles had a wealth of experience and success from the restaurant industry and were able to help mentor the three of us in operations and executing on a high level. Their advice and direction has helped us focus on the clubs and in specific, the member experience. Inside the clubs is where the rubber meets the road, so we strive to make sure our member experience is the best in the industry," said Peterson.
From the time members enter a facility until they leave, the Chuze team wants them to have a consistent sensation of enjoyment. "Having that warm, welcoming, less-attitude atmosphere, where someone is coming in to the front desk, our goal is to look at that person, remember their name, say hello to them, say goodbye to them. If it's a new member, give them a tour, walk 'em around. If they have a question on a machine, go out and ask them where."
Peterson believes most people don't get a great experience when they enter a fitness facility in America. "We try to bring more of that neighborhood homey feel to the gym," said Peterson. There is a little lounge where they can sit down up front with some magazines and stuff to relax. The staff is always there being warm, being welcoming, willing to help."
Over the years, the Chuze team has encountered similar business models entering their marketplace. The company believes that its commitment to cleanliness and a positive atmosphere keep it standing among the rest, even when price structures are similar. "The response from our members, the success we've had from our earlier clubs — we've been able to keep the ball rolling," said Peterson. "Our first three clubs, Carlsbad, Escondido and Santee, all did very well. We were able to get some good clubs that responded well to concepts — very well received here.
"Our hope was the three of us guys could make a career out of this, and obviously the main investors would make some money off of it too. For us, we definitely would love to see this as our vehicle and continue to keep it going. We wanted to keep going and open new locations. Obviously that was only going to happen if our current locations were doing well and being successful, which they were."
The first six sites for Chuze Fitness were located in San Diego, but the team felt that to continue to grow they would have to look at other markets. "That's when we went to Tucson [Ariz.]," said Peterson. "Ray and Charles had experience in Tucson, from their restaurant career, knew the town and it had been good to them. At the time there were no low-cost competitors there for our niche, so we ended up going there in 2012."
In 2013, Chuze Fitness added two new clubs in Tucson and three in Orange County, Calif. Moving into 2014 and the future of Chuze Fitness, the company is looking at developing more of a big-box model starting at about 38,000 square feet. "It's got a lap pool, sauna, steam room, women's and men's locker rooms, Jacuzzi, a cycling room, Group X room and cardio theater. So we've taken all the amenities we typically offer — the tanning, HydroMassage and all that stuff — and we added on these extra amenities in a bigger box for the same price point. We like that a lot. It's a beautiful club, it's turned out great. It's in a great part of town and it's turned out nice. I think our hope is to continue those models going forward. I think that's a nice competitive move."
For Chuze Fitness going larger, but keeping with HydroMassage — what Peterson referred to as "the closer" in terms of sales — and tanning, have helped them counteract the emergence of low-priced competition in its market. "We have a few things we feel set us apart," said Peterson. "First, we don't do any commitments on our memberships. On [the competitors'] upper-level black card memberships they do have a 12-month commitment with a cancellation fee, so both of our memberships are no commitment, no cancellation fee. We really try to drive that home. You'll get more here, but you also won't have a commitment you're tied down to. The second thing is that we offer group fitness classes and that's included in the $19.99 membership. If you're going to pay $20 at theirs, then you can spend $19.99 at ours and get group fitness as well."
Although when Chuze Fitness opened it was the only operator in its market, it has worked diligently at differentiating itself as the competition has entered. It has been that ability to stay flexible over the years and evolve with the industry that has helped Chuze stay a growing entity within its marketplace.